How does it work?
For Campaigners
1. Login and create an Idea Hunt
Create a challenge, set a deadline, and put up prizes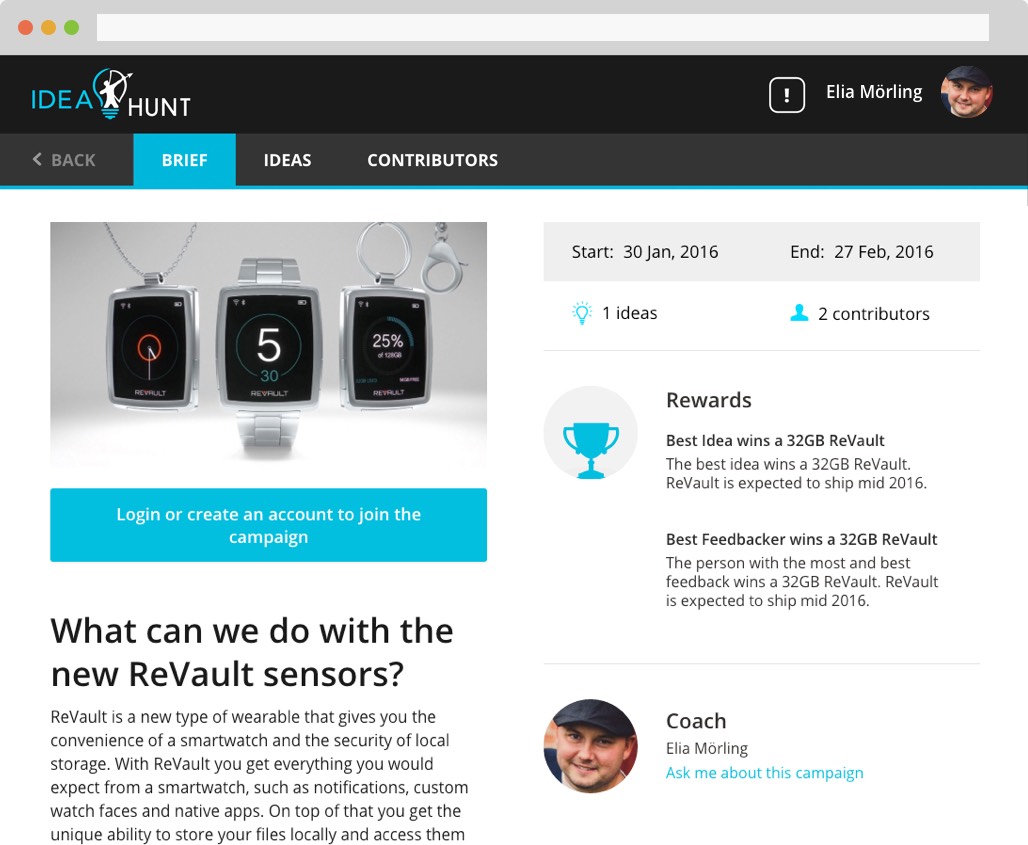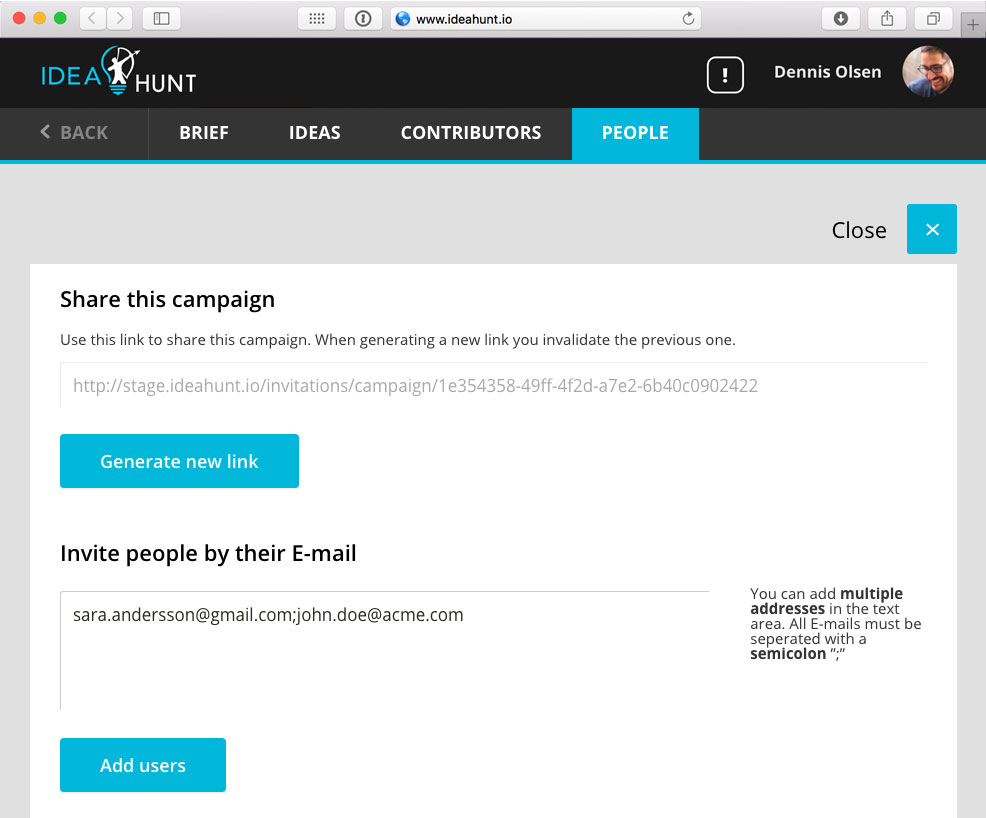 2. Invite people to participate
Share a link on social media, or do an invitation only
3. Select a winner and export e-mails
Pick a winner, and thank your participants via e-mail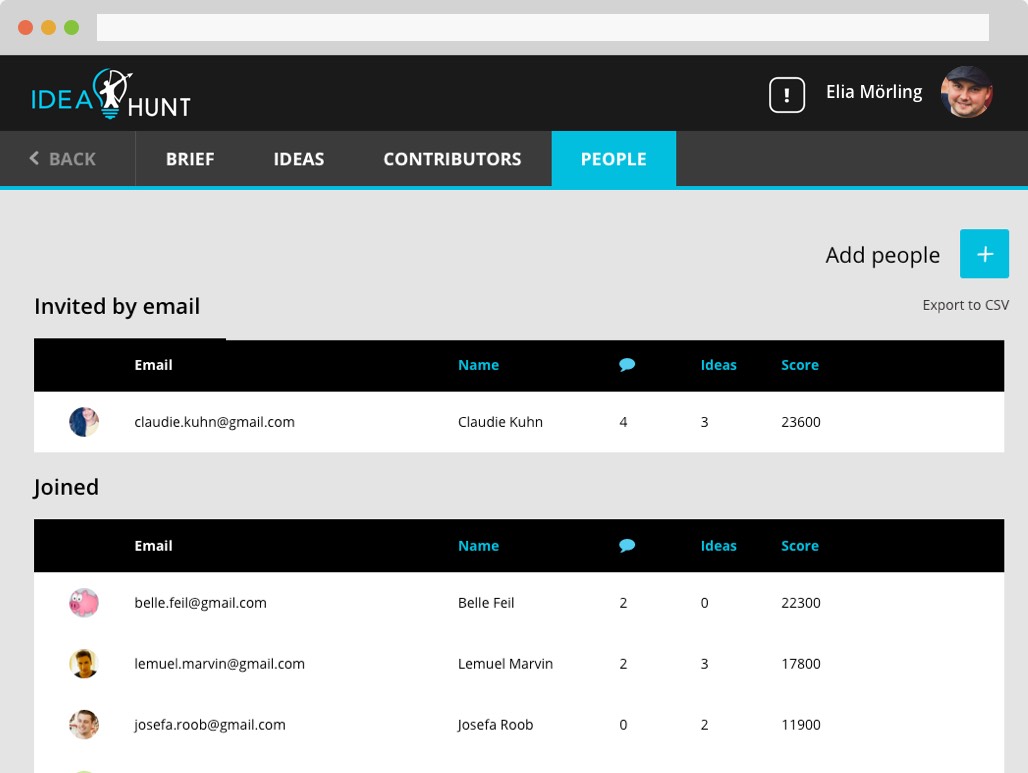 For Hunters
1. Join an Idea Hunt and submit an idea
You can share ideas using text, video, and images.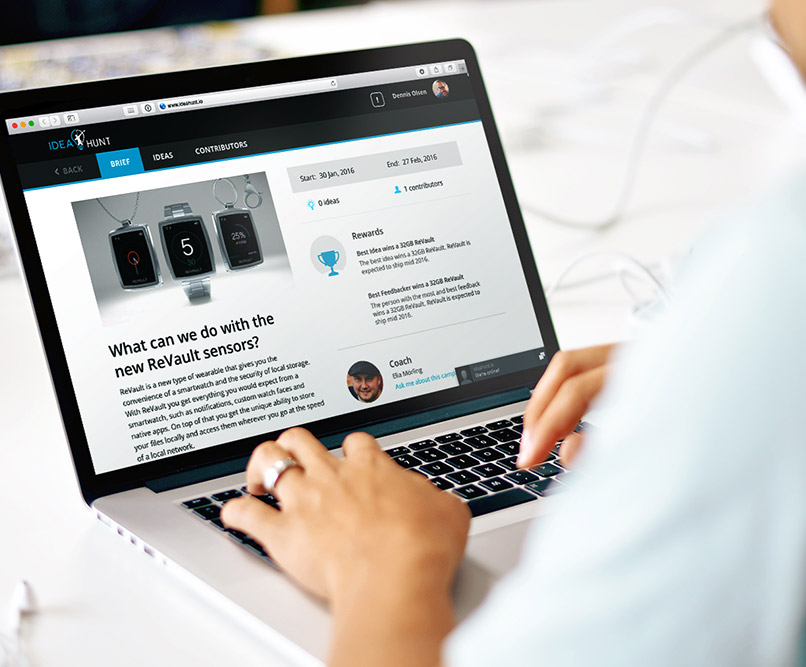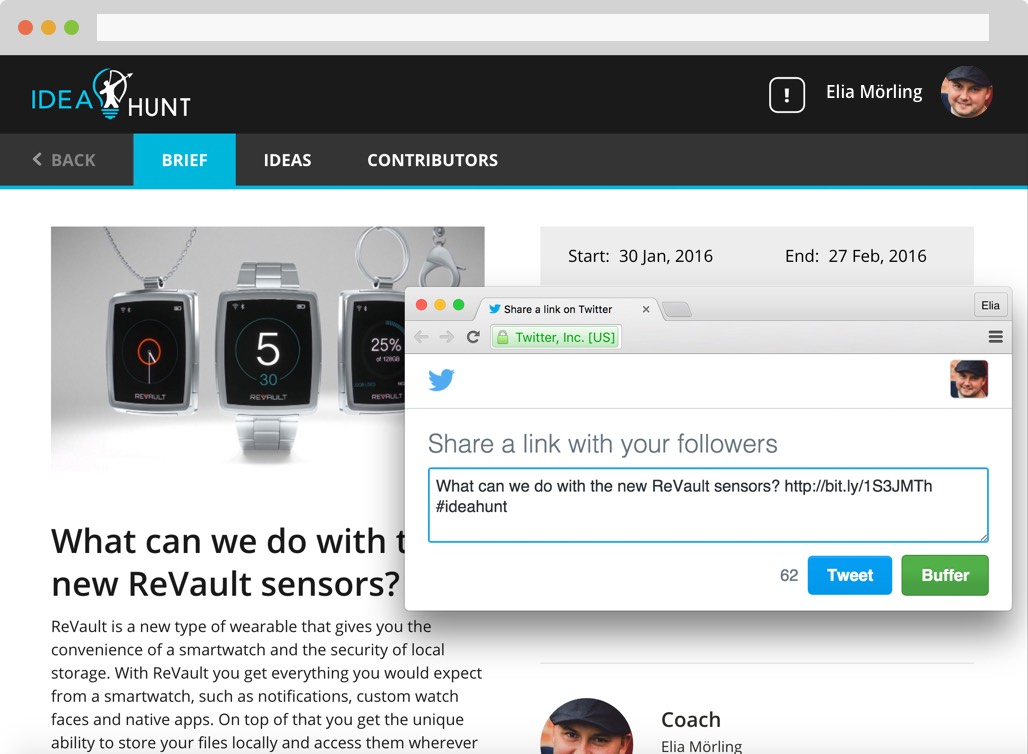 2. Give feedback and vote on other people's ideas
Improve ideas as a community through constructive feedback
3. Be rewarded
Help your favorite brands, make friends, and win prizes